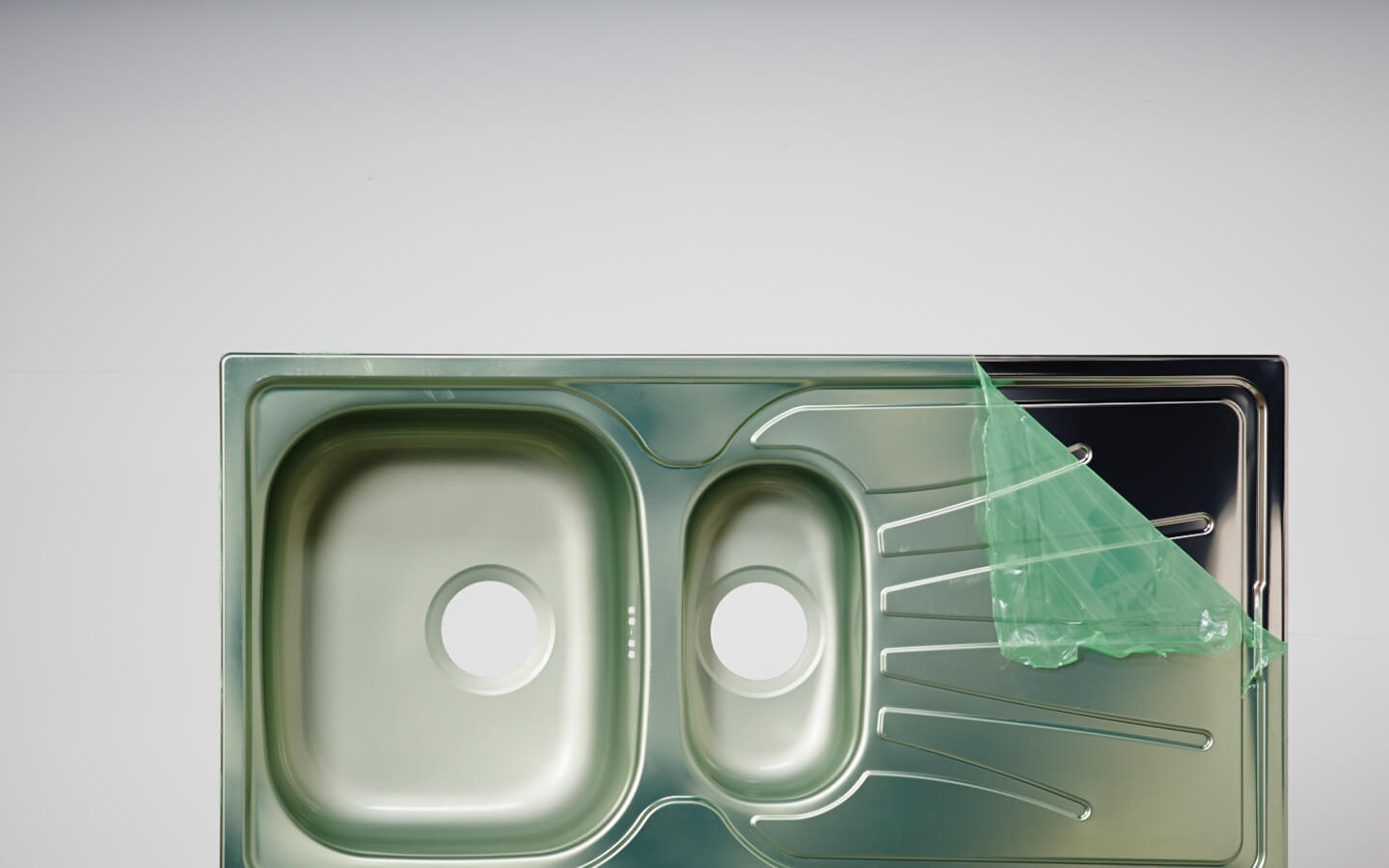 Stainless Steel Protection Sheet
With stainless steel, finish is everything. Whether you are looking for a brushed, bright annealed or mirror appearance, a single scratch can ruin the value of your product and cut through the protective surface layer which gives stainless its name.
The problem is that your stainless steel faces many potential hazards throughout the fabrication, shipping and installation processes. The surface can be marred at any step along the way, and the cost of fixing or replacing the product can put a big dent in your profit margin.
You can protect your stainless steel from damage, and protect your bottom line, with stainless steel protection film.
SIZES AVAILABLE :
Our stainless steel protection sheet will help in protecting your surface from scratches during further processing.
Available in colours like Black + White, Blue, Green
Width : 50 MM – 1500 MM
Thickness : 20 Micron – 200 Microns