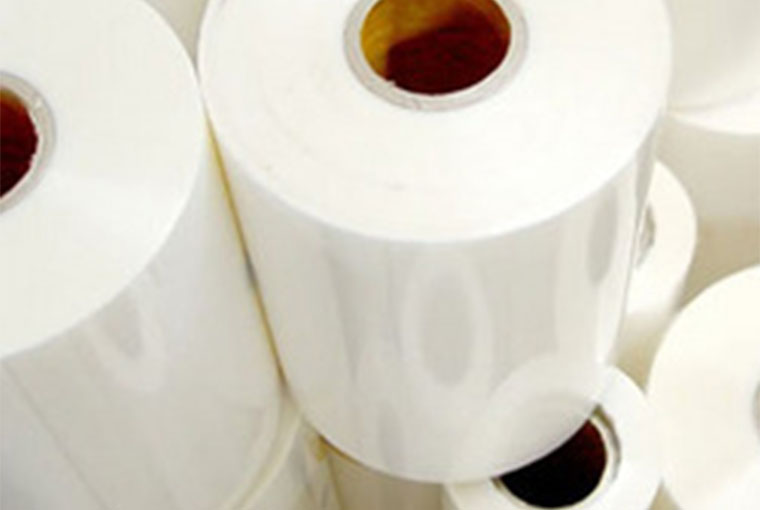 Adhesive Lamination Film is a versatile solution for all your laminating needs. This high-quality film is designed to provide a strong and durable bond, making it ideal for various applications.
The adhesive lamination process involves combining two or more layers of material using an adhesive film. This creates a composite structure that offers enhanced strength, protection, and visual appeal. 
Our adhesive lamination film acts as the bonding agent, securely joining different substrates together. With our adhesive lamination film, you can achieve seamless adhesion between materials such as paper, plastic, fabric, or metal. This ensures a reliable and long-lasting bond, making it suitable for packaging, labeling, and graphic arts industries.
One of the key advantages of our adhesive lamination film is its exceptional clarity. It provides a crystal-clear finish, allowing your printed designs or product information to shine through without any distortion. This makes it perfect for applications where visibility and aesthetics are crucial.
Additionally, our adhesive lamination film offers excellent resistance to moisture, chemicals, and UV radiation. This ensures that your laminated products remain protected and maintain their integrity even in challenging environments.
Whether you need to create eye-catching packaging, durable labels, or vibrant displays, our adhesive lamination film is the perfect choice. Its versatility, strength, and visual clarity make it an essential tool for any project that requires reliable adhesion and enhanced protection.
Manufacturing Self Adhesive Laminating Rolls
At Tilak Polypack, we take pride in our manufacturing process and the exceptional features of our laminating rolls. It is designed to provide superior quality and performance, making us stand out from the competition. 
The manufacturing process of our laminating rolls begins with the selection of high-grade materials. We source premium quality films and adhesives to ensure the durability and reliability of our products. Our self adhesive laminating rolls are made using a combination of advanced machinery and skilled craftsmanship. 
One of the key features that sets our laminating rolls apart is the self-adhesive property. This eliminates the need for additional adhesives or heat activation, making the lamination process quick and hassle-free. Simply peel off the backing and apply the roll or sheet to your desired surface for instant adhesion. 
Our self-adhesive laminating rolls and sheets offer excellent clarity, allowing your documents, photos, or artwork to be displayed with vibrant colors and sharp details. The transparent finish enhances the visual appeal and protects the laminated items from wear and tear, moisture, and UV radiation.
Tilak Polypack is one of the leading manufacturers and suppliers of ADHESIVE LAMINATION FILM film in the world. With a presence in countries such as US, Singapore, Australia, Germany, Canada, New Zealand, United Kingdom, Ireland, Scotland and Norway, Tilak Polypack has established itself as a trusted provider of high-quality ADHESIVE LAMINATION FILM film.
Self Adhesive Laminating Sheets Benefits
Avail Benefits of Self Adhesive Laminating Sheets with Tilak Polypack:
Easy application with adhesive backing.

Versatile for use on different materials.

Provides protection against moisture and damage.

Offers durability and resistance to tearing and scratching.

Maintains clarity for visibility of the original content.

Cost-effective compared to other lamination methods.

Can be easily customized and trimmed to size.

Convenient for on-demand laminating without the need for machines or pouches.
Self Adhesive Lamination Film / Sheet Features
Used for lamination to polyester
Available in widths upto 2.25 meters
Thickness Range from 18-300 microns
Colours : Natural, White opaque. Other colours available on request.
Applications : Seeds Packaging, Pesticide Packaging, Dairy Products, Vacuum Pouches, Condom Packaging etc.
Please contact us on +91-9227422544 or email us info@tilakpolypack.com for quotations or other details.