Stretch Films, also known as stretch film wrap or stretch film roll, are versatile packaging materials widely used in various industries. These films are made from a highly elastic and stretchable plastic material, typically polyethylene, that allows them to be stretched and wrapped tightly around products or pallets. The primary purpose of stretch films is to secure and protect the items during transportation and storage.
The elasticity of the film ensures a tight grip without the need for additional adhesives or heat sealing. They are available in both hand rolls and machine rolls, catering to different packaging operations. Some stretch films also come with special features like UV resistance or pre-stretched design for increased efficiency and cost savings.
These films find extensive applications in logistics, warehousing, and shipping industries. They are commonly used for unitizing pallet loads, securing boxes and packages, and bundling items together. Stretch films offer superior protection against dust, moisture, and other external factors that could potentially damage the products. Additionally, they provide some level of tamper resistance and help deter pilferage.
Plastic Wrap Roll Manufacturer
Tilak Polypack is a leading manufacturer of plastic wrap rolls, providing high-quality packaging solutions to various industries. With years of experience and expertise in the field, we have established ourselves as a trusted name in the market. 
One of the key factors that sets us apart is our dedication to customization. We understand that different industries and applications have unique packaging requirements. Therefore, we offer a wide range of options in terms of film thickness, width, and length, ensuring that our customers find the perfect fit for their specific needs. 
Choose Tilak Polypack for your plastic wrap roll needs, and experience the benefits of our top-notch quality, customization options, sustainability focus, and outstanding customer support. We are dedicated to delivering packaging solutions that exceed expectations and contribute to the success of your business. 
Tilak Polypack is one of the leading manufacturers and suppliers of STRETCH FILM in the world. With a presence in countries such as US, Singapore, Australia, Germany, Canada, New Zealand, United Kingdom, Ireland, Scotland and Norway, Tilak Polypack has established itself as a trusted provider of high-quality STRETCH FILM.
Benefits of Stretch Film Wrap:
Here are some benefits of using Stretch film Wrap:
Secure packaging and protection from shifting during transportation.

Prevention of damage, scratches, and moisture.

Improved load stability and prevention of toppling over.

Cost-effective solution by reducing the need for additional packaging materials.

Versatile usage for pallets, bundling, and irregular-shaped items.

Transparent films for easy identification and inspection.

Enhanced efficiency in packaging and unpacking processes.

Environmental benefits through recyclable options.

Improved handling and compactness.

Dust and dirt protection for packaged items.
Why choose Tilak Polypack?
If you are looking for a more sustainable packaging solution, then products from Tilak polypackaging are a great fit for you! We bring the experience of 20+ years in this industry and provide our customers with the most sustainable, eco-friendly and customised solutions based on their needs.
Highlights of using products from Tilak Polypack:
✅Top-quality products
✅ Eco-friendly solution
✅ Customised packaging products as per your requirements
✅ Products that meet manufacturing and quality standards
✅ Reliable packaging partner for your business
Mini Stretch Wrap Films are ideal for wrapping items that are small and needed handy.
Mini Stretch Wrap films are ideal for bundling and collating small items easily as the small size of the film makes bundling easier.
Excellent clarity
Lower cost of packing compared to Straps
Helps in resistance to water or other liquids
Machine Grade Stretch Films can be used where customer's have to use a machine to wrap their products. Machine Stretch Film comes in a variety of widths from 150 MM to 1000 MM, and thickness range of 17 Micron onwards.
Our machine stretch films, can be used for Pallet Wrapping using High Speed Machines where Pre-Stretch is also done to the film before wrapping.
Cling Film is majorly used in packing of food products or for catering use. We use only virgin and food grade raw material with our special additives being imported from Europe. We can supply cling film in thickness ranging from 10 Microns with length of the roll as per customer's requirements.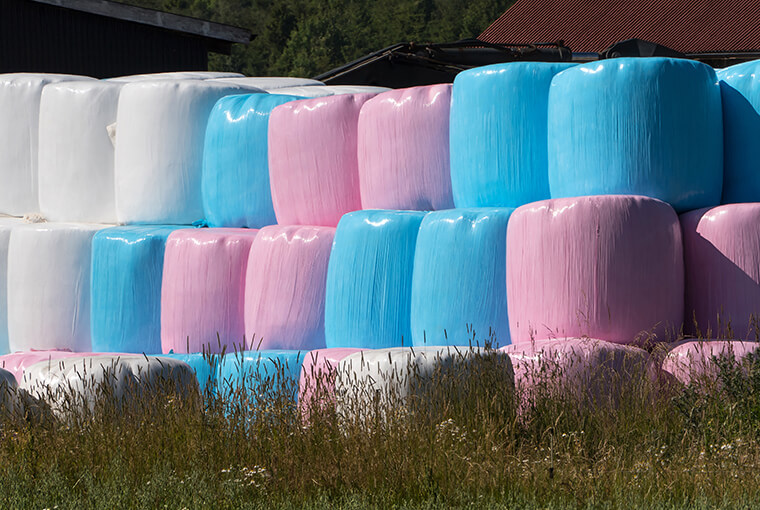 Good Mechanical Properties i.e. Tensile Strength and Puncture Resistance
High level of tack
Stabilized for protection against the damage caused by sunlight, notably UV light.
Low Oxygen and Water Permeability
Pre-stretch is the process that allows the stretch film to be stretched before (pre) being applied to a load.
Pre-Stretch film is a multi-layer stretch film that is made to be thinner and stronger than standard stretch film…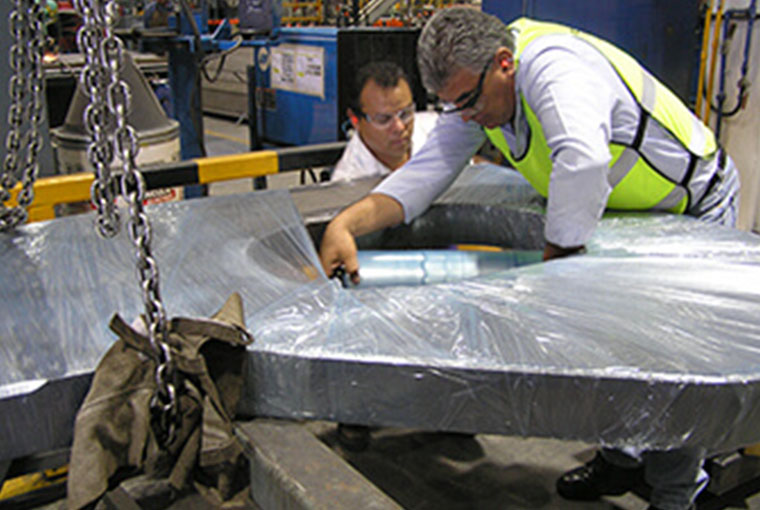 VCI Stretch Film helps in protection of metal objects from rust.
Please contact us on +91-9227422544 or email us info@tilakpolypack.com for quotations or other details.