Packaging Films
Packaging films play a pivotal role in the world of modern consumer goods, providing a versatile and efficient solution for the protection, preservation, and presentation of various products.
Packaging films are designed specifically for packaging applications, offer a wide range of benefits to both manufacturers and consumers alike. With their ability to create a protective barrier against external elements, packaging films safeguard products from moisture, oxygen, light, and other potential hazards, ensuring their freshness and extending their shelf life.
These films also contribute to the overall visual appeal of the packaging, captivating consumers with their vibrant colors, glossy finishes, and clarity. Additionally, packaging films can be customized to incorporate branding elements, product information, and tamper-evident features, fostering consumer trust and enhancing the overall product experience. From easy-peel films for convenient access to HIPS sealing films for secure containment, the world of packaging films offers a diverse range of solutions to meet the unique needs of various industries and products.
Packaging Film Rolls Manufacturer
Tilak Polypack: Your Leading Packaging Film Rolls Manufacturer for Every Need
At Tilak Polypack, we take pride in being a trusted and reliable manufacturer of a comprehensive range of packaging films. With our commitment to quality, innovation, and customer satisfaction, we offer a diverse selection of packaging film rolls tailored to meet the specific requirements of various industries.
From high-performance lidding films that provide excellent seal integrity and easy peelability to HIPS sealing films that ensure secure containment, we have a solution for every packaging challenge.
Tilak Polypack is one of the leading manufacturers and suppliers of PACKAGING FILMS in the world. With a presence in countries such as US, Singapore, Australia, Germany, Canada, New Zealand, United Kingdom, Ireland, Scotland and Norway, Tilak Polypack has established itself as a trusted provider of high-quality PACKAGING FILMS.
Why choose Tilak Polypack?
If you are looking for a more sustainable packaging solution, then products from Tilak polypackaging are a great fit for you! We bring the experience of 20+ years in this industry and provide our customers with the most sustainable, eco-friendly and customised solutions based on their needs.
Highlights of using products from Tilak Polypack:
✅Top-quality products
✅ Eco-friendly solution
✅ Customised packaging products as per your requirements
✅ Products that meet manufacturing and quality standards
✅ Reliable packaging partner for your business
Significant Cost savings vs Corrugated Box Packaging
Ease of post usage disposal
Lower Cost of shipment (Due to savings in space and weight)
Protection from Humidity, Dust and Dirt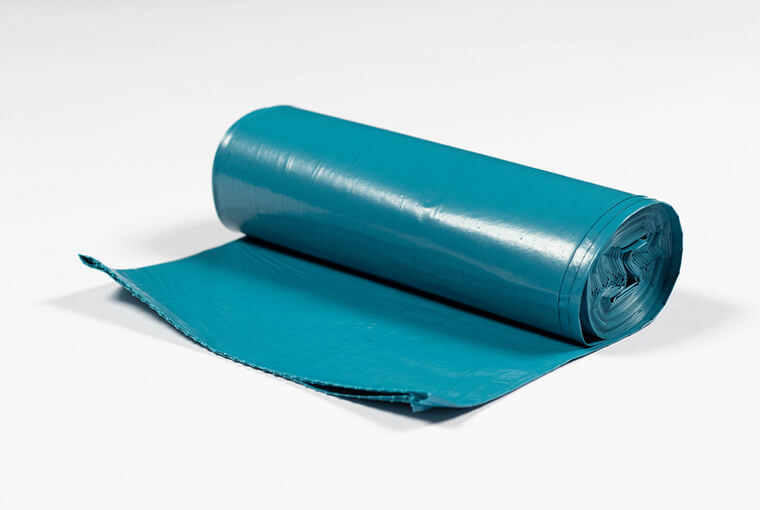 Ideal for Handling Bulk Packing Dry Materials
Widths Availables : 250 mm – 2400 mm
Thickness : 20 Micron – 200 Micron
Gussette Option Available
Protection Against Dust / Dirt
Helps make packaging waterproof when wrapped around paper containers
Helps for Visual Inspection
More Cost effective compared to Straps / Shrink / Corrugation
Cost Effective compared to corrugated boxes
Lower Carbon footprint
Makes the bundle water proof and spill proof
Using a transparent film helps in marketing the product
Please contact us on +91-9227422544 or email us info@tilakpolypack.com for quotations or other details.