Surface protection tapes, also known as surface protective Films, are specially designed adhesive films used to safeguard various surfaces from scratches, abrasions, and other potential damages during handling, transportation, or construction processes. These tapes provide a temporary protective barrier that adheres securely to surfaces, shielding them from dirt, dust, moisture, and impact. 
Surface protection tapes are versatile and can be applied to a wide range of materials, including plastics, metals, glass, painted surfaces, and more. With their strong adhesive properties and easy application, they offer reliable surface protection in industries such as manufacturing, automotive, construction, and renovation. Whether you need to protect delicate finishes, sensitive equipment, or valuable assets, surface protection tapes provide an effective solution to keep surfaces in pristine condition.
Surface Protective Tapes Manufacturer
Tilak Polypack is a leading manufacturer of surface protection tapes, specializing in high-quality surface protective tapes. Our tapes offer reliable protection for various surfaces during transportation, handling, and storage. With advanced manufacturing facilities and a focus on customization, we deliver tailored solutions to meet specific requirements. Count on us for exceptional quality, customization options, and superior customer service. Choose Tilak Polypack for your surface protection tape needs.
Benefits:
Here are some of the main benefits to use surface protection films:

Protects surfaces from scratches, abrasion, and impact damage.

Preserves the original finish and appearance of the protected surfaces.

Prevents stains, dirt, and debris from affecting the surface.

Provides temporary protection during transportation, storage, and installation.

Easy to apply and remove without leaving residue or damaging the surface.

Offers resistance against moisture, chemicals, and UV radiation.

Reduces the need for expensive repairs or replacements.

Increases the lifespan and durability of surfaces, saving costs in the long run.

Enhances efficiency by reducing downtime for surface maintenance.

Suitable for various surfaces such as floors, carpets, furniture, appliances, and more.
Why choose Tilak Polypack?
If you are looking for a more sustainable packaging solution, then products from Tilak polypackaging are a great fit for you! We bring the experience of 20+ years in this industry and provide our customers with the most sustainable, eco-friendly and customised solutions based on their needs.
Tilak Polypack is one of the leading manufacturers and suppliers of SURFACE PROTECTION TAPES in the world. With a presence in countries such as US, Singapore, Australia, Germany, Canada, New Zealand, United Kingdom, Ireland, Scotland and Norway, Tilak Polypack has established itself as a trusted provider of high-quality SURFACE PROTECTION TAPES.
Highlights of using products from Tilak Polypack:
✅Top-quality products
✅ Eco-friendly solution
✅ Customised packaging products as per your requirements
✅ Products that meet manufacturing and quality standards
✅ Reliable packaging partner for your business
Chemical Resistant
UV Resistant
Custom Colors – Clear, White, Black + White, Yellow, Green, Blue
Scratch Resistant
Width Range : 18 MM – 1500 MM
Thickness Range : 20 Micron – 200 Microns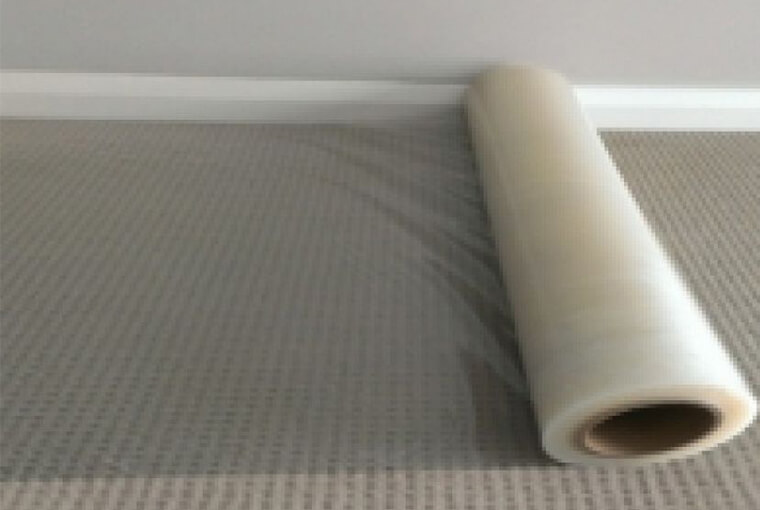 Simple to use — just roll it out and our specially formulated adhesive holds it down. Reverse wound with adhesive on the outside.
The ultra tough, high-stretch polyethylene resists tearing.
Ultra-safe – grips shoes, does not slip or slide.
Save time with our Carpet Film Applicator.
Safely covers hardwood, laminate, marble and tile surfaces..
Removes easily. Leaves no residue.
The polyethylene film is resistant to tears and punctures from sharp items..
We also provide Roll Applicator to help in applying the tape which helps in improving productivity. .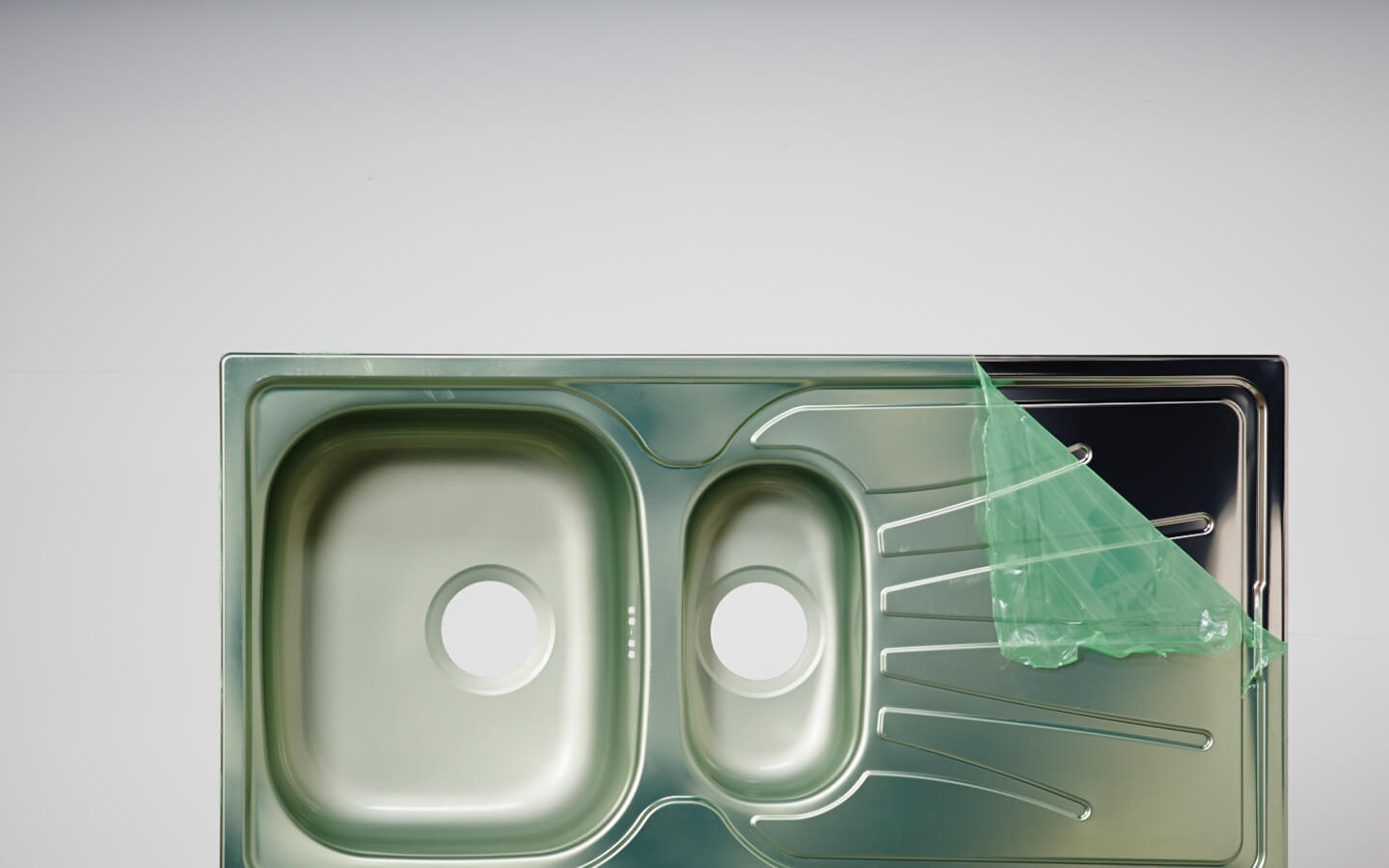 Our stainless steel protection sheet will help in protecting your surface from scratches during further processing.
Available in colours like Black + White, Blue, Green
Width : 50 MM – 1500 MM
Thickness : 20 Micron – 200 Microns
Please contact us on +91-9227422544 or email us info@tilakpolypack.com for quotations or other details.